PSA, folks: know your tolerance and drink responsibly. No one wants to spend New Year's Eve looking after their wasted friend! Now, with that out of the way, New Year's Eve weekend in Washington, DC is going to feature several party options for the cannabis community (shoutout to marijuanas.org for the event list). The fun starts tonight with Blazed & Confused, courtesy of Elevated Events Group and hosted by Elizabeth Croydon. Doors open at 7pm, Comedy at 9. TICKETS! We've got three parties tomorrow.
The High Society is throwing their grown and sexy affair at Layla Lounge from 8pm-2am, featuring a performance from hip-hop artist Davy Fresh! Up In The Clouds, brought to you by Kayaman Premium and Capsterdam University is at Pure Lounge and starts at 6pm. We've got three events on Sunday, too, so you can avoid the mad, amateur hour crowds and still find a great sesh, like the Smoke In the New! Hangover Edition from Buddy Herbs Edibles & Secret Cypher Social at Manor (near Dupont Circle) from
Good Vibes Session from District Candy Bowl and Stoner G.A.N.G. featuring the one & only Phone Homie! I'm a big fan of the Ababa restaurant venue in Adams Morgan. The vibes go from 8pm-midnight and you can get your tickets right here.
Last but not least, you can catch the Smokerz Club's Fly High New Year's Bash on Sunday featuring Mello's Munchies edible bar, address TBA. Here's the tickets.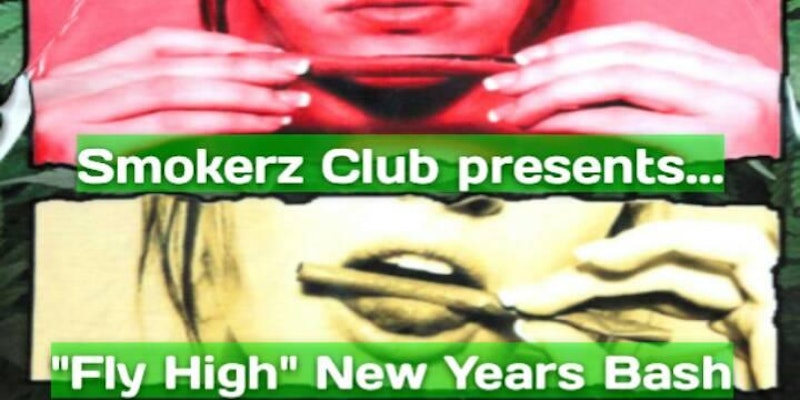 Have an awesome, blazed, and safe New Year's Eve, everybody! I'm psyched for 2017!