by Elizabeth Croydon Ryan Neser and Tok Moffit are da balm producers of a weekly, rated-R stand up comedy show at The Cellar Door in Frederick, MD, a quaint and quick jaunt for my fellow Washing-stone-ians.  The explicit content begins promptly at 7pm. Nestled in Suburbistan, The Cellar Door offers food and spirits, but boasts an urban stand-up experience as the house specialty on Sunday nights. I took time down from telling my own jokes to enjoy the stylings of Mr. Michael Conan Wolcott (available in bite-size 140-character chunks here). His train of thought is a wild ride replete with lush, cultural content that make him one of my favorite comics. Hosting the show, Wolcott drove warp-speed through selfies, Shakespeare, Ansel Adams, the Dutch tulip economy of the 17th century, cave paintings, a brief analysis of military conflicts, and a summary of timely trends as they change generation to generation. He is the Han Solo of tonight's Millennial Falcon. His writing is rich, endless, like a Leonard Cohen song that I find myself musing on for days. Wolcott's energy is contagious as he weaves the varied artists together seamlessly and sets each comic in their own light. [caption id="" align="aligncenter" width="400"]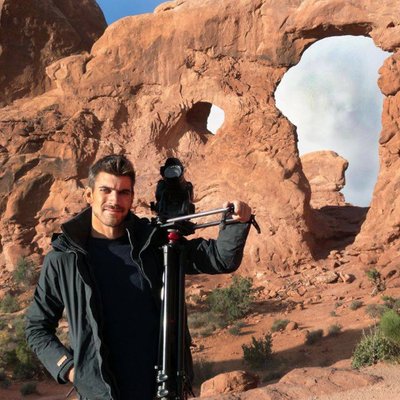 Michael Conan Wolcott[/caption] Comedienne Walker Hays illuminates the room with her composure, grace, and intelligence. She makes light of her personal foibles and draws attention to serious women's issues such as the inability to learn a fellow's last name before requests for a Dirty Sanchez erupt from his face-hole like a biblical plague of snakes and lizards. My peppermint tea nearly shot through my nose! Walker's life observations are so funny. She's a favorite at Stand Up NY with appearances on MTV and Fox, and currently co-producing an indie project. Here's her Twitter. [caption id="" align="aligncenter" width="400"]
Walker Hays[/caption] Petey Steele's comedy hits you like Popeye's own Spinach. His classic cadence is reminiscent of Abbot and Costello, Red Skelton, and Jackie Gleason. The stance he takes in his material and his physical presence on stage both remind me greatly ofJack Nicholson's performance as Randal Patrick McMurphy in One Flew Over the Cuckoo's Nest. Petey Steele's comic stylings are an inoculation to the planet's Nurse Wratchets. His pugilistic punchlines shoot the breeze like an elephant gun and often remind me of Bukowski's finer philosophical passages. You can find Petey's Tweets here. [embed]https://www.instagram.com/p/BL_ZB0Yj_Bu/?taken-by=steeleborndc[/embed] "Every mushroom cloud has a silver lining," Umar Kahn quips with apocalyptic optimism. The smooth, refined delivery of this Baltimore product is a Paul Anka cover wrapped 'round an Iron Maiden record, an aural Trojan Horse for ten megatons of Grade A, Cold War fire-sale brain bombs. Twitter, baby! (I bugged GT til he agreed to let me take a baby! for a whirl. Exhilarating!) [caption id="" align="aligncenter" width="400"]
Umar Kahn[/caption] What I enjoy most about headliner Mike Recine is his intimacy and comfort with the audience, a delightful conversation with either the smartest dumb guy in the room or the dumbest smart guy in the room. Those who know don't say. Those who say don't know. You can check out his website and decide for yourself. Personally, I suspect he has the recipe for Cottleston Pie. Recine recently finished taping a special for Comedy Central. That such an accomplished, dark-witted Gothamite would take time to hit a joint in Frederick, MD speaks to the great audience Tok and Ryan have built. [caption id="" align="aligncenter" width="300"]
Mike Recine[/caption] This crowd was loads of fun. Old married couples still madly in love, punk rockers, girls on the town, college drinking buddies, regulars, even a fellow Toker or two (or five) out having a raucous time at Sunday Comedy Night at The Cellar Door. Don't miss Yours Truly there on 

December 11th as the feature comic! Please come out, e

njoy the gracious hospitality of Messrs. Neser & Moffit, and get your laugh riot on!
Follow Elizabeth Croydon on Twitter right here! Can't wait until December 11th to catch her show? You lucky dog, you don't have to! Elizabeth is performing in the Amazed & Confused Comedy Showcase on November 15th at The Pinch, 3548 14th St NW Washington DC 20010 at 7:30pm.