Time for another Free Weed Giveaway for my cherry-cheeked chipmunks, hooray! Today's giveaway includes a quarter-ounce of I71 grown Bubba Kush flowers from Trending Leafs along with gifts from longtime GT fave DC TeaPad and newcomer Illuminate DC. It's a pretty sweet little haul. I've already emailed the winner, so go check and see if it's you. It ain't you if you haven't signed up to my newsletter, buster! We've got more free weed coming up in a couple weeks and in April, we'll be giving away two! pairs of tickets to the National Cannabis Festival at RFK Stadium on 4/21. So get on the list already! Most of my subscribers haven't bothered to unsubscribe yet, so it can't be that obnoxious, right? [caption id="attachment_5195" align="aligncenter" width="960"]
Bubba Kush from Trending Leafs[/caption] BUT THERE ARE RULES!
You have to be 21 or older for me to gift you these items. You better believe I'm gonna check your ID. If you are three kids standing on each other's shoulders in a trench coat, I'm definitely going to figure it out and pick another winner.
You have to meet me in DC. We'll make arrangements.
I'll use the Random Number Generator to get a number. If it corresponds to your Subscriber number, hooray!
You have 48 hours to respond to my email. If I don't hear from you, I'm picking another winner. Them's the breaks!
I won't publish your name or photo or anything unless you're cool with it.
TOTALLY FREE. You don't have to buy a tee shirt or a sticker or anything. This is just me saying thanks for reading, muchacho.
 Subscribe and you'll be signed up for our next giveaway. If you already subscribed, you don't need to Subscribe again. You're all set!
[caption id="" align="aligncenter" width="652"]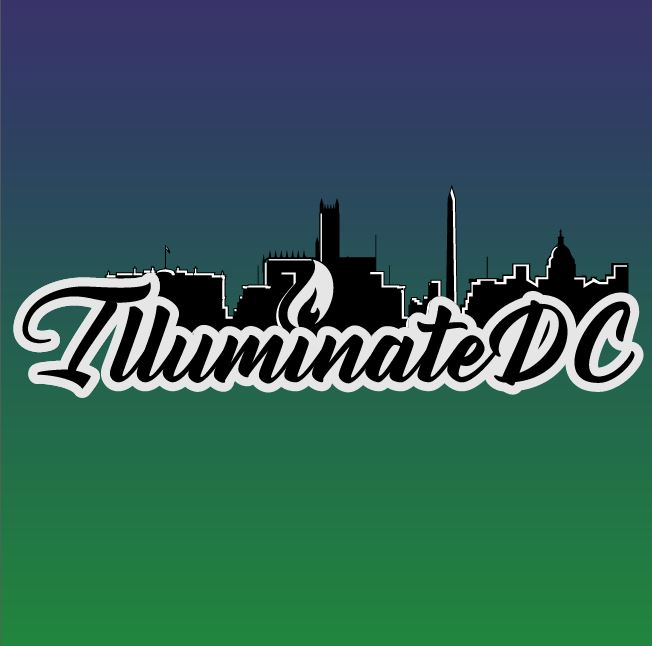 VISIT ILLUMINATE DC![/caption]