I hope you had a Happy Valentine's Day, DC! Or not. I don't really care. Like the rest of you single folks, I was gonna drink too much Merlot and cry hysterically into an orange cat later about all my bitter disappointments before the desperate drunk-dialing begins, but I can't, cuz I gotta get this week's review done. Sigh. I suppose I'll just bottle it up until the gray, lonely day the inevitable aneurysm strikes and get on with things, shall I? I'm sure you don't have any such concerns. Indeed, I can tell by the cut of you gib that you're a stylish and hip, out about town type of fella (or fellarina, of course). What say you find, whilst adventuring with aplomb, that you and your crew of dope cats are suddenly without any of your favorite flowers to keep the party proceeding as planned? Shock! Horror! Heads will surely roll!!! Woah, bro. Just chill. There's an app for that. Cana15 touts themselves as DC's finest mobile dispensary with an emphasis on speed. Their aim is to deliver cannabis gifts within fifteen minutes. First you have to download the app from the App Store (or Google Play). From there you'll have to set up your account (hint: the country code for a US phone number is +1. Don't worry, I had to double-check myself). You want the Order Now button, of course, but in case you have any questions or concerns, the Contact button has that info at your fingertips, plus a list of the local cannabis events around town (from marijuanas.org), and even a certain Gentleman you may recognize from this website you're reading right now. Sweet, that's me! You pay for your box or bag of non-infused goodies in three different sizes with your credit card or prepaid debit card (I got some chocolate chip and ginger cookies) which come with a free cannabis gift. They'll text you within a few minutes of your order with an ETA, then again when they're close to arriving. The canna-geniuses at Cana15 were kind enough to reach out and solicit my opinion of the greens on tap. I was quite pleased! My samples arrived in plastic cups labeled with the strain names on the lid. Each batch boasted its own sweet, unique aroma. The nugs were super-dense but a bit hard and dry, so I tossed 'em in the Lazarus Pit for a day or two (err, a jar with a Boveda pack) and they all perked right up. FYI, there doesn't seem to be any way of choosing your strain on the site itself or adding a note to your order, so if you're looking for something specific, I'd ask when they contact you.
Perhaps the most useful turned out to be the Double Dream. With a soothing eucalyptus scent, I found this smooth smoke to be excellent at fighting the fatigue that sets in after I leave the office. This hybrid cross of Blue Dream and Dream Star brought on a refreshing body high that wakes me up and puts me in a chatty mood while inhibiting anxiety. This one's a very exciting find for aliens masquerading as humans  real humans me! [caption id="attachment_1777" align="aligncenter" width="280"]
Ghost OG[/caption] The Ghost OG, sporting a very fashionable, twinkling coat of trichomes, is another lovely variant of OG Kush that I was very excited to try. In fact, the usual pungent earthy sweetness of its parent was present but subdued, with floral hints. Just as uplifting as OG Kush, but much more chill, this hybrid leans a bit more indica without making you drowsy. Perfect for winter weekends, you and your honey bunch (eww gross get a room already) will tear through your Netflix queue of dramas like digital tissue paper, baby! [caption id="attachment_1776" align="aligncenter" width="225"]
Juicy Fruit[/caption] It was a strong sniff of the sparkling Juicy Fruit buds that had me all Kool-Aid Man for Cana15. Oooooh yeah. That's what I'm talking about. It's sweet, it's slightly fruity, and yes, it smells like the gum. This tasty, sativa-leaning hybrid washes over your synapses like a cool breeze, lifting your mood and yielding a stimulating, introspective buzz. The combination makes it a great daytime choice for creative work, meditation, or grinding through the completely unreasonable amount of paperwork the Army requires of former military officers to visit with Russian dignitaries. [caption id="" align="aligncenter" width="450"]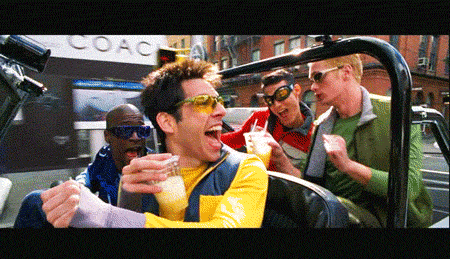 As if! Right, boys?[/caption] So, Cana15 has a selection of very nice buds delivered to you so fast that you'll still make it to your Brony chapter meeting. What's not to like? Your nails won't even have finished drying before a friendly, professional driver is at your door with cookies and cannabis! If you still have questions, check out their website and FAQ. Or just download the app because you're way too cool to read instructions: here it is on the App Store and on Google Play. They're on Instagram, of course. Ooh ooh, me too, me too! Follow us both!