Heyo!  That wonderful autumn chill is in the air here in the Nation's capital, easing off the bothersome wasps and mosquitos that infest our beloved swamp all summer so that you can actually enjoy a nice hike out along the Mall.  There aren't as many bugs out, either.  Ba-dum-ching. (I kid, I kid.  We love tourists here at GTHQ.) [caption id="attachment_476" align="aligncenter" width="300"]
Fritz calculates a mere 42% offense rate.  Joke stays![/caption] Oooookay, cannabis news.  You probably want some.  We're going to mix things up and talk about events first, because the medical marijuana community thinks I'm a great flying prick (they're not wrong) and some of the recreational folks still like me.  Hey, flattery is accepted at more locations than VISA, baby! First, I'm gonna give out two six-packs of seeds kindly donated by DC Seed Exchange to one subscriber.  Make sure you sign up to my email newsletter for your chance to win! "Wait, what happened to the free quarters, dude?"  Cut me some slack, jack.  This enterprise hasn't quite worked out to Fort Knox yet, but we are absolutely getting there.  Tell your friends to sign up and we'll get there faster!  My own grow plans are still in the works, too, which will open things up in a few months.  Plus, I hardly ever bother y'all! Second, who likes drama?  You do!  Who knows ya like GT does, baby?  So it turns out that after the fabulous time I had at the Midnight Edibles Brunch from TTC Green and Kayaman Premium Edibles that the partnership has dissolved due to "irreconcilable differences."  Ooooh, that phrase often crops up around the "D" word.  Not that one!  What, are we twelve?  I meant 'divorce.'  The adults in the audience got it.  According to their press release, however, TTC claims ownership of the entire Midnight Brunch idea and "Kayaman Premium operates without authorization or permission of this original concept, name, and venture."  Yikes!  I'm just readin' what's on the card, folks.  TTC does go on to say that they'll be announcing "a plethora of exciting partnerships and special events for the local cannabis community."  I am very glad to hear that and hope it means I get to go back to The River Lounge again soon! Speaking of, let's get into Events.  It's almost Halloween, my favorite time of year!  See, you might get what you want on Christmas, or you might get socks, but you always get candy on Halloween.  At least, that was the rationale until I got a bit older, and it became Dress Like a Stripper in Public Day.  Oh man, do we ever love Dress Like a Stripper in Public Day here at GTHQ! Charmed: A Night of Halloween Fortune is being put on by High Society DC and Dr Trichome.  There will be a costume contest, free seeds and clones, raffles, giveaways, music, games, great vendors...what more could you ask for than a great Halloween party put on by the folks that have been throwing great events all year?  I'm excited for this one and you should be, too.  It'll be Saturday, October 29th and tickets are available at TicketBud here. There's another cannabis competition coming up soon!  Local growers, extractors, and bakers are encouraged to enter your Flowers, Concentrate, and Edible by the deadline of October 17th for the Capital Cup.  The event itself will be held November 5th.  Will I be judging?  Doubtful.  Poor GT, your tears will sweeten the stale saltine lunch you eat alone in the janitor's closet while he's off angrily banging that unibrowed cafeteria lady from Estonia.  But I asked anyway, and if it ain't this one, it'll be the next.  I got nothin' but time, folks, and just like Clive and Olga gettin' sweaty in the multi-purpose room, I'm gonna be here a while.  You might as well get used to that dirty mop water and onion stank. Okay, gross.  My bad.  I don't think I'm going to be able to eat dinner now.  Damn my stupidly vivid brain-movies.  Quick, GT, we need a distraction!  How about a link to a song from another of my favorite new albums (seriously, you need to listen to the whole damn thing), here's Rebel Heart from classic rock throwback The Shelters' self-titled debut. [embed]https://www.youtube.com/watch?v=w1G_5cDlWeM[/embed] Last event to note.  This Saturday, Takoma Wellness Center is holding a community get together for the public on Saturday, October 15th from 3-5pm.  You can get a behind-the-scenes tour of their dispensary without registering as a patient!  Well worth the visit, if you've never been.  Rabbi Kahn will also be taking a Q&A about medical marijuana in DC and Maryland.  RSVP by emailing paula@takomawellness.com. With all that fun out of the way, let's get into the Price Index!  I updated it again.  I've got some notes about it.  First and foremost, MWC has taken to hiding their pricing from StickyGuide for anything past an eighth.  I'm glad they've decided to fig-leaf up, which means my effort to expose it is making them uncomfortable.  However, I'd like to point out
that I'm not an idiot (to be fair, the results are still being tallied on this one)
I have months of historical data to draw on because I didn't throw out any past spreadsheets
I can see pricing that still takes the same trajectory to get to $350 half-ounces for some strains based on the gram and eighth price, thank you,
it stands to reason that if they ACTUALLY reduced their prices, they'd have reached out to me to get me to shut up about it or made some buzz on social media about it, neither of which has occurred, so
I'm going to use the price rate increases from previous indexes when you did reveal the pricing until such time as it is truly reduced and not simply hidden.
Again, I have no personal beef with anyone at MWC, so if they reduce their pricing, I'll change my tune and sing their praises.  I'm sure the feeling isn't mutual, hahaha! [caption id="" align="aligncenter" width="660"]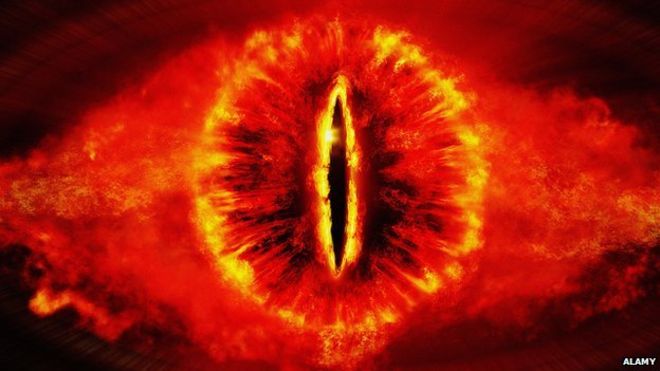 I MEAN, MWAAHAHAHAHAHAHAHAHAHAHAHA![/caption] Don't believe me?  I'll prove it.  District Growers featured reduced pricing across the board this time.  This is an excellent sign of progress, I'm really happy to be able to say that prices dropped about $1 for 1 gram, about $5 for 3.5 grams, about $10 for 7 grams, and just over $20 for 14 grams.  Wow!  Now, this is tempered a bit by greater availability at National Holistic Healing Center, whose pricing along with Herbal Alternatives' is the best for District Growers strains at higher quantities (they're like, within a dollar of each other).  But, MWC also featured cheaper District Growers strains than usual when I took the numbers down, with Float Like a Butterfly and Sweetest Taboo down to $66.50 and $70 for an eighth, respectively.  Gone from the menu today, unfortunately, but again, signs of progress!  We're not nearly down to acceptable pricing quite yet, guys, but I'm encouraged. The eighth pricing went up at each dispensary, by the way, due to Abatin Wellness' new Kashmir "luxury" line of "medical" cannabis flowers.  The quote marks refer to words that don't go together, by the way, though I admit the Kashmir Red I tried was truly excellent.   Abatin's average 3.5 gram price went up, too, obviously. Takoma Wellness has made several overtures at asserting they have the cheapest pricing to me, based on the one or two strains at a time that they have on sale for $275/ounce.  Herbal Alternatives also has the same deal regularly, with one or two strains (generally from Alternative Solutions) going for that price and I'm pretty sure I've seen it at NHHC, too.  So, nope.  We're still going by my Price Index, folks, and I stand by my quote in the Marijuana Times that medicine costs between $400-$700 ounce.  Showing that you have 10% or less of your available product at a fair cost when everything else is more expensive simply doesn't equal a solution, while my inclusion of MWC's outrageous pricing does indicate the extent of the problem.  And don't get me started on the concentrate pricing and quality again, a program-wide slap in the face to any educated consumer and, no,  I don't care what your current crop of sycophants say on StickyGuide.  I love y'all, DC MMJ, but you need to do better for your patients. Do you know that the new Alternatives Solutions' golden, bud-run rosin is actually going by the moniker "Rosin Black?"  That's confusing, because they're still selling the trim-run, actually-colored-black rosin, too.  Instead of discounting the bad stuff (by bad, I mean it tastes like chlorophyll and costs $80/gram), my understanding is the new product will go for a slightly higher cost.  The $50 "each," in this case, means a half-gram.  Ugh, get me my hair straightener and some parchment paper, will ya?  On to happier news, they released a new strain a couple weeks ago and, if I understand the social media hype correctly, they have more new strains to tell us about at their Meet the Grower class at NHHC on Friday, 10/14.  They say "no topics are off limits."  I'm tempted to attend and ask why they're charging $4500/lb wholesale for flowers like Takoma Wellness stated recently and what they're doing to get better pricing for patients.  FYI, you need to be a DC medical marijuana patient to attend, but you don't have to be a patient at NHHC.  The new strain is Lost Coast OG, available at most dispensaries, and while the light green color with orange hairs makes me think of a tropical sativa, they report: [caption id="" align="aligncenter" width="400"]
Alternatives Solutions' Lost Coast OG, Takoma Wellness marketing photo & text[/caption] "Lost Coast OG is a 60/40 indica-dominant hybrid that marries Chemdawg 4 genetics with those of two age-old heirloom strains, Pakistani Kush and Lemon Thai. Flavors of sour citrus and earthy musk burst through on the exhale in show of its signature OG terpene profile. This California native induces a soaring cerebral buzzing sensation that brings new vitality to mood, creativity, and conversation. The potently euphoric effects can sometimes skid into anxiety with large doses, so novices should approach this OG with some degree of caution." That sounds positively divine.  Lost Coast OG is on my dispensary shopping list, for sure. Also on the list!  The new THC and CBD CO2 extracted-oils from Herbal Alternatives, intended for use as topicals or to make your own tinctures (a little squeeze into some Canola oil was suggested to me).  Abatin is the definition of quality in my book, so I'm interested in anything they put out.  The oils come in tubes of 500mg each and the THC-only goes for significantly less than the CBD-rich version ($120 vs $150 at each dispensary it's available).  I'm going to copy and paste the entire text from NHHC, as they're the only folks that bothered with the whole thing and it is chock-full of good info, including a cookie recipe.  Here ya go: [caption id="" align="aligncenter" width="400"]
NHHC marketing photo[/caption]
INTRODUCTION Thank you for selecting Abatin Type I Cannabis Oil formulation for oral and topical use. This medical cannabis product was cultivated, formulated and manufactured at the Abatin Cultivation Center in Washington, DC. It was extracted from sun-grown cannabis using a CO2 supercritical fluid extraction method. USING ABATIN TYPE I CANNABIS OIL IN ORAL PREPARATIONS An amazing range of medical cannabis-infused products can be created with Abatin Type I Cannabis Oil, once you understand how orally administered cannabis works and you've learned a few basic rules for calculating the desired medicinal dose. REMEMBER ALWAYS TO PROTECT YOURSELF AND OTHERS FROM ACCIDENTAL INGESTION OF THIS OIL. HOW ABATIN TYPE I CANNABIS OIL WORKS ORALLY When medical cannabis flowers containing THC are inhaled though smoking or vaping, THC is delivered to the bloodstream in the form of delta-9 THC. But when medical cannabis products are swallowed, the THC undergoes a transformation in the liver to another form of THC, called 11-hydroxy-THC that is twice as strong with effects lasting twice as long as delta-9 THC. However, this metabolism from delta-9 to 11-hydroxy-THC takes time, from 15 minutes to three or more hours, depending on the individual's metabolism, stomach contents and other factors. While learning an individual's rate of metabolism for oral cannabis, dose conservatively. ORAL THC DOSING 2.5 mg dose - Threshold of psychoactivity for most novice patients, and comfortable light dose for patients that medicate occasionally. This is a good starting point for new patients with no experience with cannabis, since the effect will be noticeable, but subtle. One-eighth of a cookie prepared with the recipe below is a 2.5 mg dose. 5 mg dose - A comfortable light dose for patients that medicate regularly. One-quarter cookie prepared with the recipe below is a 5 mg dose. 20 mg dose - This higher THC dose is common among many daily users of medical cannabis. The following is an easy cookie recipe that uses a box of vanilla cake mix. A syringe of Abatin Type I Cannabis Oil will make twenty-five, 20mg THC cookies with this sample recipe. Ingredients: 2 large eggs 1 18.25oz package of vanilla cake mix ½ cup of canola oil 1 Abatin Type I Cannabis Oil 1 mL syringe

Instructions: Heat the ½ cup of canola oil in a saucepan over low heat and add entire syringe of Abatin Type I Cannabis Oil to the warm canola oil.
Thoroughly mix the contents of the syringe into the warm canola oil for several minutes over low heat.
Let the oil mixture cool for at least thirty minutes.
Thoroughly mix together the cake mix, eggs and oil mixture in a large bowl, being sure to carefully distribute the oil mixture as evenly as possible to ensure consistent dosage.
Make 25 equally-sized dough balls and set them on cookie sheets.
Bake at 350 degrees F (175 degrees C) for 4 - 10 minutes.

Yields twenty-five, 20 mg cookies. CUSTOM DOSE FORMULATIONS - Each 1 mL syringe contains 500 mg of THC. To calculate a custom dose, select a target dose, example: if seeking a 25 mg dose [NOTE: 25mg is a high dose to be used only by experienced cannabis users], then divide 500 by 25. The result is 20, therefore one syringe could be used to make twenty, 25 mg dose cookies.