(UPDATE: This event is now at Rosebar DC, 1215 Connecticut Ave NW 20036) The biggest news is that The Capitol Cup: DC Growers & Infusion Awards is this week at ECHOSTAGE!  Brought to you by The High Society DC, sponsored by King Weedy Collective & Dr Trichome, this event has rapidly snowballed and is set to be THE premier cannabis event of the season.  DC Seed Exchange will be there (they've got a limited presale including new and previously unreleased genetics from Doc's Dank Seeds going from 11pm Thursday to midnight on Sunday, by the way) along with a host of your other favorite vendors.  Featuring performances by Fat Trel, King Kanja, and many more, you want to be in attendance ($25), you want the VIP ticket while they last ($100), and if you can round up five friends, which I presume you can because you're all well-adjusted, upstanding citizens of the Republic and not werewolf-obsessed, fairy-hunting loners, y'all seriously want a VIP table ($500) which is even more awesome (you can email or message The High Society DC for details) and saves the party a cool, crisp $100, which is pretty sweet, because silver bullets and cold iron ain't free!  Here's tickets. LeafedIn.org, the cannabis P2P networking site that we are huge fans of here at GTHQ was featured on the DCist this week!  Yessir, our enthusiasm for cannabis is surely pushing our culture into the mainstream.  You can check out that article here.
Ok ok, me next!  Uhh...I was quoted on Leafly.  You know.  That awesome cannabis news source & index resource that I link to all the time. Well, it's reciprocal now, as GTHQ's official BFF, stardust-powered superhero Chloe Sommers included yours truly in her comprehensive article regarding the upcoming vote on changes to the DC Medical Marijuana Program. You should read it.  Go on!  Then click the link on their site to get back to my site!  Now I'm on Leafly, now I'm on GT.  Now Leafly, Now GT.  Leafly, GT! [caption id="" align="aligncenter" width="400"]
Adorable. Let's move on.[/caption] I'm all for these changes but I don't expect a lot more competition unless more growers are added, with the notable exception that I don't understand how Metropolitan Wellness Center keeps its doors open without dropping its prices from $600-$700/oz to the, jinkies, standard $400-$500/oz range. Do you know the owner and I have been arguing in our spare time on Twitter and he agrees his prices are insane?
@WeedHireJoe glad you are noting the $4,500 wholesale price per lb, which gets no discounts for bulk, hence insane dispensary prices

— Mike Cuthriell (@1dioteque) October 26, 2016
See?  Mike blames the cultivators and let me give him his due.  His claim to me, when we met this summer, is that there isn't any discount for bulk purchases, and every other dispensary is hemorrhaging cash and has taken on other investors to stay afloat and keep prices artificially lower, while he's breaking even.  Until the very necessary CARERS Act, or something similar, passes than the entire marijuana industry is dealing with a back-breaking level of taxation, while also denied banking access. This situation is untenable, with California likely to join the list of states with legal recreational marijuana sales next week when the oft-derided Prop 64 passes.  Not to mention the other eight states voting either medically or for rec.  Here's Leafly's amazing resource for following all of the political cannabis action going on right now. Back to the point, Mike's assessment was backed up in recent comments by Joshua Kahn, the manager of Takoma Wellness.  But when I mentioned it to the owner of Herbal Alternatives, she laughed, and reminded me that Mike had sold part of his company to cultivator District Growers (which he confirmed to me also).  So just what is a naive, doe-eyed starlet supposed to believe, mister?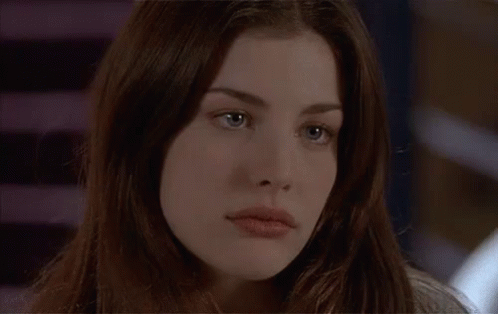 We'll, I'll give you my best guesses.  I think the cultivators are doing better than breaking even, but not by a whole lot.  And I expect they have a lot more investors. I sense a rift between the two newer dispensaries, Herbal Alternatives and National Holistic Healing Center, and the old guard for having hung around and not incurred the operating costs that the older dispensaries have, when the program was limited to patients suffering from AIDS, cancer, and a tiny list of other conditions.  What I suspect is that the city government has promised the long-suffering DC medical marijuana program its chance to actually make money, lots of money, when they soon become the first East Coast city where adults can legally purchase weed. But they've missed a vital point.  If you discourage competition by limiting the number of cultivators to a small pool, prices will remain high and the gray market will continue to thrive, even if the laws change it black. The barriers to entering the legal cannabis market should be lowered, especially for minority-owned companies, because their communities have suffered disproportionately in the systematic hate crime labeled The War on Drugs.  You want to know what I'd do?  Separate processors into a separate category, like many other states have, and let our local community of hashmakers and edible chefs continue their inspired work.  And allow every damn grower with a solid business plan, demonstrable funding, and a crazy itch to pursue the American Dream a license to grow this plant commercially.  THAT is how you make the money, folks, a funky new dance called Capitalism that all the cool kids are be-bopping to. [caption id="" align="aligncenter" width="500"]
An all-superhero Harlem Shake. No need to thank me, being super-awesome is its own reward, citizen.[/caption] I am seeing some really good specials glancing at the StickyGuide menu.  Herbal Alternatives has a whopping three strains this month from Alternative Solutions where you can buy a half-ounce for $140: AK-47 (the last batch of this I saw turned out really nice and frosty), Blueberry Headband, and one of my personal favorites, Grapefruit Krush.  I presume you can also get an ounce for $275.  That's a good deal and a nice little selection to choose from, but the vast majority of the strains are still $400+/oz. [caption id="" align="aligncenter" width="200"]
Abatin Vape Cartridge, Takoma Wellness photo[/caption] I am thrilled that the long-awaited vape cartridges from Abatin Wellness have dropped!  The .5mL, standard 510-threaded cartridges of CO2 extracted oil are available in three blends: Classic (High THC), Balanced (THC/CBD), and Daytime (High CBD).  The price point is too high at $80 for a single cartridge with no battery, but is definitely more in line with the $90/gram bud rosin from Alternative Solutions, which is a great relief.  Moreover, I've had the opportunity to try this product and it absolutely works.  Do NOT accidentally buy the ones from Holistic Remedies!   They don't just suck.  They are an abysmal, money-eating swirling vortex of despair.  You want the Abatin ones with the handy window that allows you to see how much juice you have left. Abatin also has a new flower out called Limonene Dream that I'm dying to try. They proved they have the strongest terp game in the program with the release of the Kashmir line and I have found this particular anti-inflammatory, anti-proliferative citrus-flavored terpene to work very well at managing my anxiety and depression with strains like Lemon Cookies, Orange Sunshine, and Holy Grail Kush. Takoma has the best write up of it: [caption id="" align="aligncenter" width="200"]
Abatin's Limonene Dream, Takoma Wellness photo[/caption]
Limonene Dream is the first true fourth-generation (F4) Type I (high THC) Kush cultivar on the East Coast. LD produces huge amounts of oil with a strong, clean citrus and fuel aroma. This variety's high-THC content is perfectly balanced by limonene and caryophyllene... LD produces very little myrcene, so it won't make patients nod off.
Let's tie a bow on this thing with one of my favorite new artists.  Have you heard of Lewis Del Mar?  The duo have got this edgy, melodic funk mash-up that makes me think the guys from Alt+J wandered on to Dispatch's tour bus, had an awesome party, then decided to spend the summer recording in a New England beach house.  My favorite track from the EP didn't make it on to the self-titled debut  album that just dropped, so I'll share Memories with you here, and see ya again real soon! [embed]https://www.youtube.com/watch?v=q0hx0VdU60U[/embed]